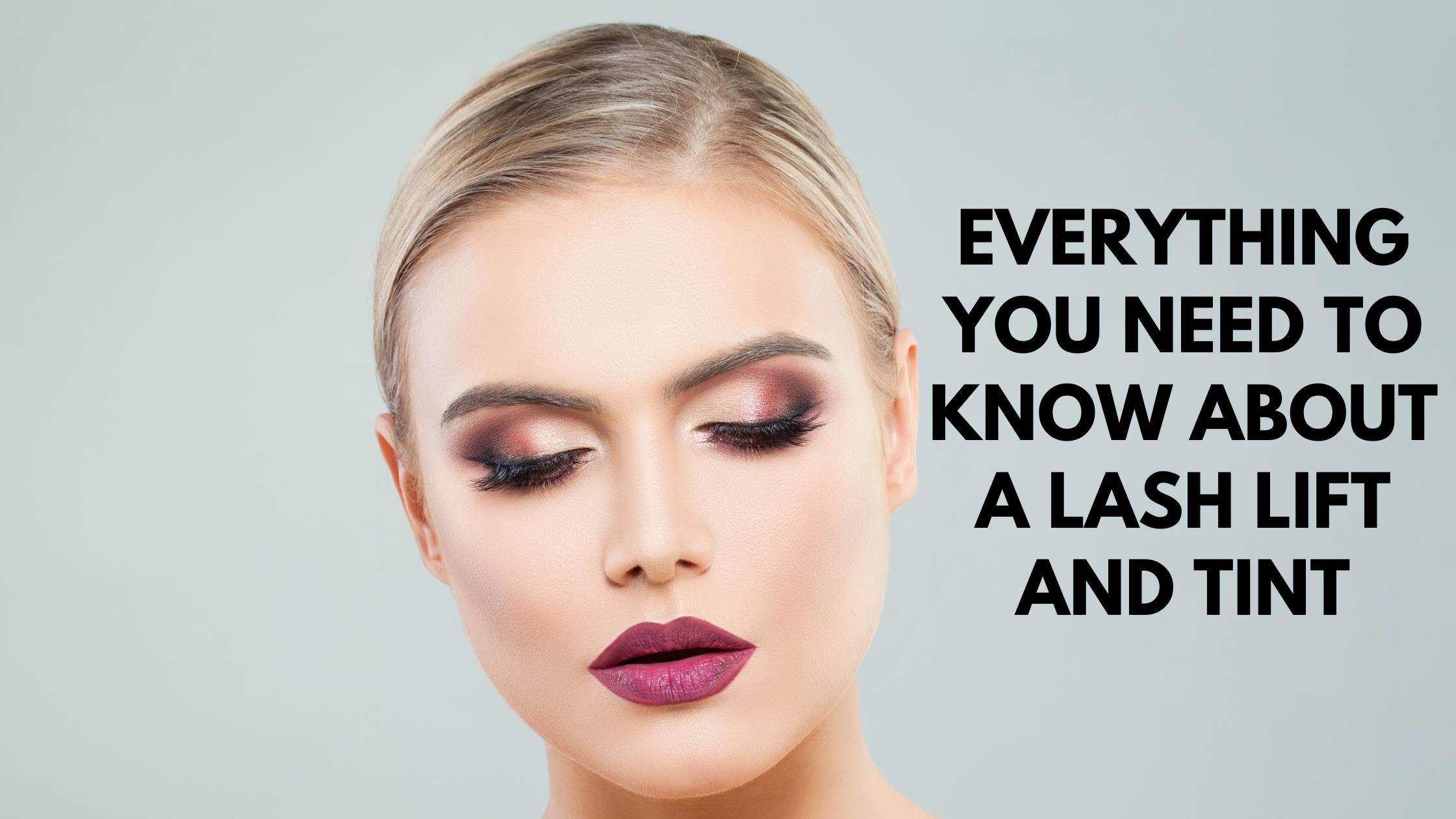 EVERYTHING YOU NEED TO KNOW ABOUT A LASH LIFT AND TINT
When you get your lashes lifted and tinted, it's one of the easiest methods to transform your appearance. When your eyes are brighter and more open after a painless treatment, you'll look and feel younger, and you'll appear more alert. As an added bonus, your lashes will be curled and fluttery as you've always wanted! For example, you may think of it as everlasting lash curling and mascara which never wears off
Lash Lift and Tint – what is it and how does it work?
This treatment involves two independent procedures, both of which are aimed to give you long, gorgeous eyelashes. Eyelash curlers are similar in appearance to lash lifts. It causes your eyelashes to stretch upwards, giving them a longer appearance, as well as making your eyes appear more bright and open. Meanwhile, lash tinting is akin to putting on many coats of mascara or applying a brow tinting product. It darkens, thickens, and lengthens your eyelashes. When applied to those with naturally blonde or red lashes, the effect is particularly dramatic.
Lash Extensions vs. Lash Lifts
One of the most popular methods of faking bigger lashes is to use lash extensions. An anti-irritant adhesive is used by the beautician to attach the synthetic eyelashes to your natural ones. On average, 80 to 140 lashes are placed to each eye throughout the procedure. How the lashes are applied can alter your eye's appearance and lengthen and thicken your current lashes. In general, the results endure between four and six weeks. Lashes that have been lifted endure longer and require less upkeep than those that have been extended. Your natural lashes can also become more fragile when you use eyelash extensions, as opposed to a lash lift.
Prior to and after lash lifting
It all depends on the natural form, direction, and thickness of your lashes. After a lifting treatment, you'll notice a great change if your lashes are virtually flat or even pointing downward. After their lash lift, most people realize that their eyes appear more open, brighter, fresher, and more "awake." Aside from that, the eyelashes actually will be utilized broadly and fuller.
Lash Lift: How Does It Work and How Long Does It Last?
A chemical treatment called a lash lift is performed. If you want extra curved lashes, a cat's eye impression or a defined and fanning look, your beautician will discuss this with you first. In the next step, they'll clean and separate your upper- and lower-lash hairs. A silicone patch is placed on your eyelid and the top lashes are combed into place. The perming solution is then applied. When a chemical solution is applied to eyelashes, the bonds are broken, allowing them to shift shape. After a few minutes, the curl will be sealed with a setting solution. The results usually last six to eight weeks, depending on the individual.
Aftercare for Lash Lifting
It's important to avoid water and steam for the first 24 hours after your lift. Moisture and humidity can impair the results of any perming procedure. It is not necessary to adjust your make-up regimen or to cease cleaning your face after 24 hours. In order to keep your eyelashes healthy and hydrated after a lift, several doctors recommend using coconut oil.
How much does it cost to have your lashes raised?
It is possible for the price of a lash lift to vary. There are a few things to consider, such as where you live and the experience of your beautician. An average lash lift and tint often costs between $60 and $200. In order to find the best deal, women could browse online for several salons that provide discount coupons and introductory packages for new customers.
Because of the sensitivity of the lashes and the surrounding area, choosing someone who is certified to apply the lashes is quite necessary. Professionals use professional products and are appropriately educated to apply lashes without harming your natural lashes or, more crucially, your eyes. Research who you want to go to and how long they have been working as a technician, just like you would with a hairstylist. Examine before-and-after photographs, read reviews, and be certain they are licensed and lash-certified.
If you have been looking for a good place where you can get your eyelashes extended, then let me help you out. LashingOutStudio is the best (not only good)! Visit them now and get ready for your beautiful changeover. They believe every client is beautiful, they're only here to enhance your beauty and boost your confidence. Their unique & handmade lashes are made to match your vibe and elevate your image which helps you Dress for success.