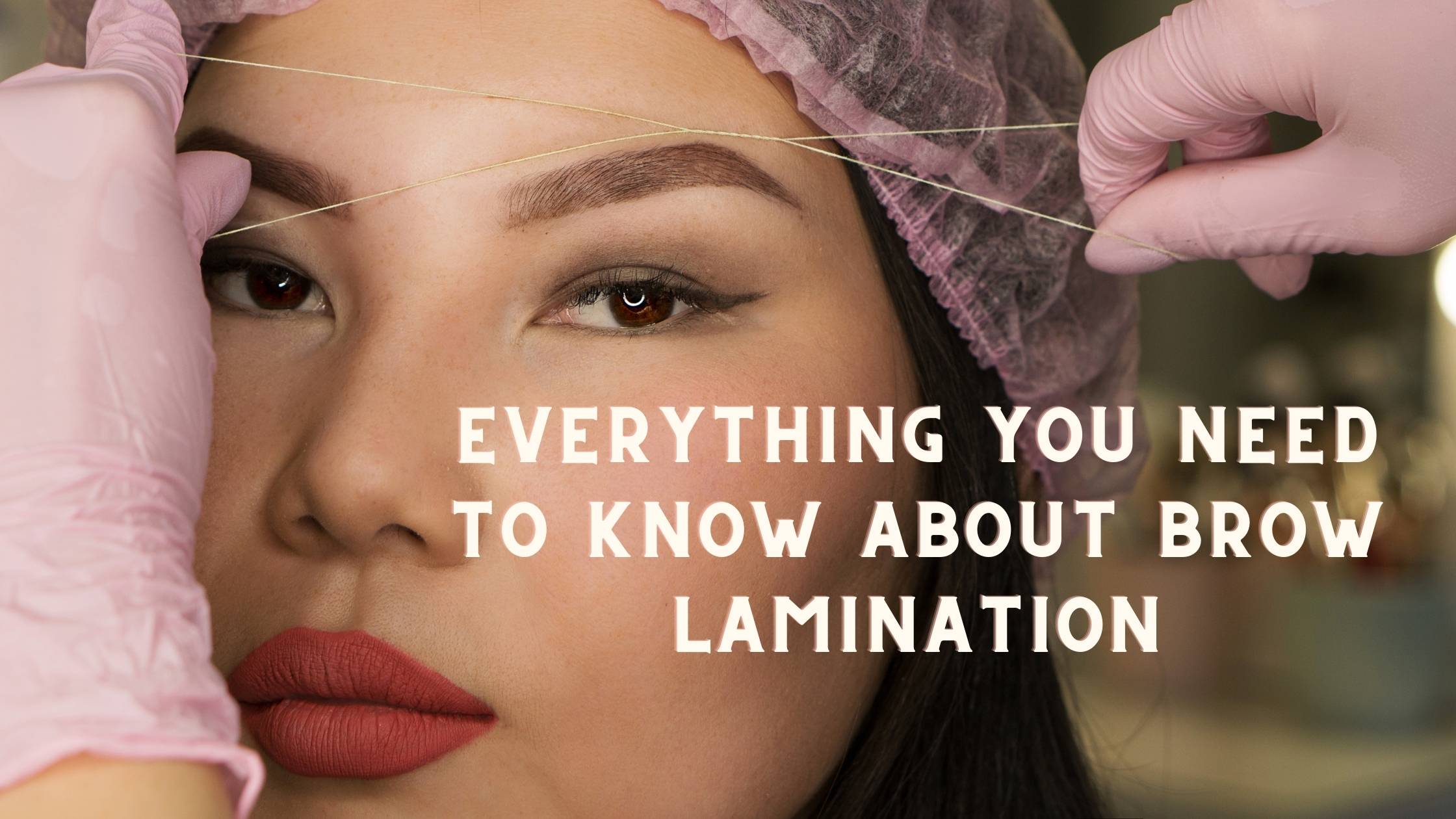 Everything you need to know about brow lamination
Eyebrow lamination is a relatively recent process that aims to give brows a lustrous, smooth appearance. The high-shine effects, which are also known as a "eyebrow perm," are popular among those with thinning or unruly brows. Needles and colouring aren't used, unlike in microblading.
If you want to maintain your brows groomed a certain way but are weary of using eyebrow gel every day, eyebrow lamination, a semi-permanent technique, may be a suitable choice. To keep your results, you'll have to repeat the process at some point in the future, and you'll have to take some chances. Continue reading to find out everything you need to know about this hot topic.
Brow lamination how-to
Brow lamination is the process of "perming" your eyebrows to give them a fuller, more equal appearance. It can also help connect the components after you've washed off any makeup.
The following is a list of what the method entails:
To begin, your provider will apply a brow lotion to your brows that will "raise" your hairs.
The hairs on your brows are then stroked upward to assist draw them in a vertical direction.
Your supplier will next apply a neutralizer to your brows to assist them stay in place.
The next step is to apply a nourishing oil to help avoid skin irritation and hair dryness caused by the perm chemicals.
Brow laminating takes around an hour or less to complete. The following are examples of optional procedure add-ons:
Removing unwanted hairs with tweezers
Waxing to get the arch you want
Tinting to improve or adjust the colour of something
You should also apply a nourishing oil or lotion to your brows every night to keep them from drying out.
Benefits of Brow Lamination
Eyebrow lamination can help with a range of issues relating to your brows, including:
Hair thinning that occurs as people get older
Overplucking or over waxing in the past has left holes in your brows.
Wayward hairs that, despite brushing, seem to travel in separate directions
An irregularity or a lack of shape
Brow lamination is supposed to make brows appear bigger and fuller in general. Pulling the hairs up vertically might also make it appear as if you're growing new hair. In addition, the entire procedure is non-invasive.
When it comes to brow lamination, how long does it last?
The fact that the results of brow lamination are only transient is perhaps the biggest disadvantage. Similar to a typical perm, you'll need to repeat the treatment every couple of months to keep your new brows looking good. It's also critical that your physician moisturises your brows right after treatment with an oil or lotion. You may use the same product at home to keep your brows looking healthy and free of harm.
What is the price of brow lamination?
An eyebrow lamination can cost anywhere between $50 and $100 per session, according to an average pricing search. Brow lamination is regarded as fairly inexpensive when compared to other brow procedures. This is most likely due to the process's low time and material requirements. Even yet, it's vital to keep in mind that brow lamination charges vary depending on the supplier. Before your procedure, inquire about the prices.
How can I locate a service provider?
Consider contacting an aesthetician or a professional makeup artist for brow lamination. Inquire with potential providers about their experience with this surgery in particular. You can also look in your region for "brow studios" or "brow artists." These establishments specialise in brow treatments. Regardless of which service provider you choose, make sure to inquire about their:
experience
certifications and licences
costs
collection of work
Follow-up recommendations and probable side effects
Because of the sensitivity of the brows and the surrounding area, choosing someone who is certified to apply the lashes is quite necessary. Professionals use professional products and are appropriately educated to apply lashes without harming your natural lashes or, more crucially, your eyes.
Research who you want to go to and how long they have been working as a technician, just like you would with a hairstylist. Examine before-and-after photographs, read reviews, and be certain they are licensed and lash-certified.
If you have been looking for a good place where you can get yourself brow lamination, then let me help you out. LashingOutStudio is the best (not only good)! Visit them now and get ready for your beautiful changeover.
They believe every client is beautiful, they're only here to enhance your beauty and boost your confidence. Their unique & handmade lashes are made to match your vibe and elevate your image which helps you Dress for success.