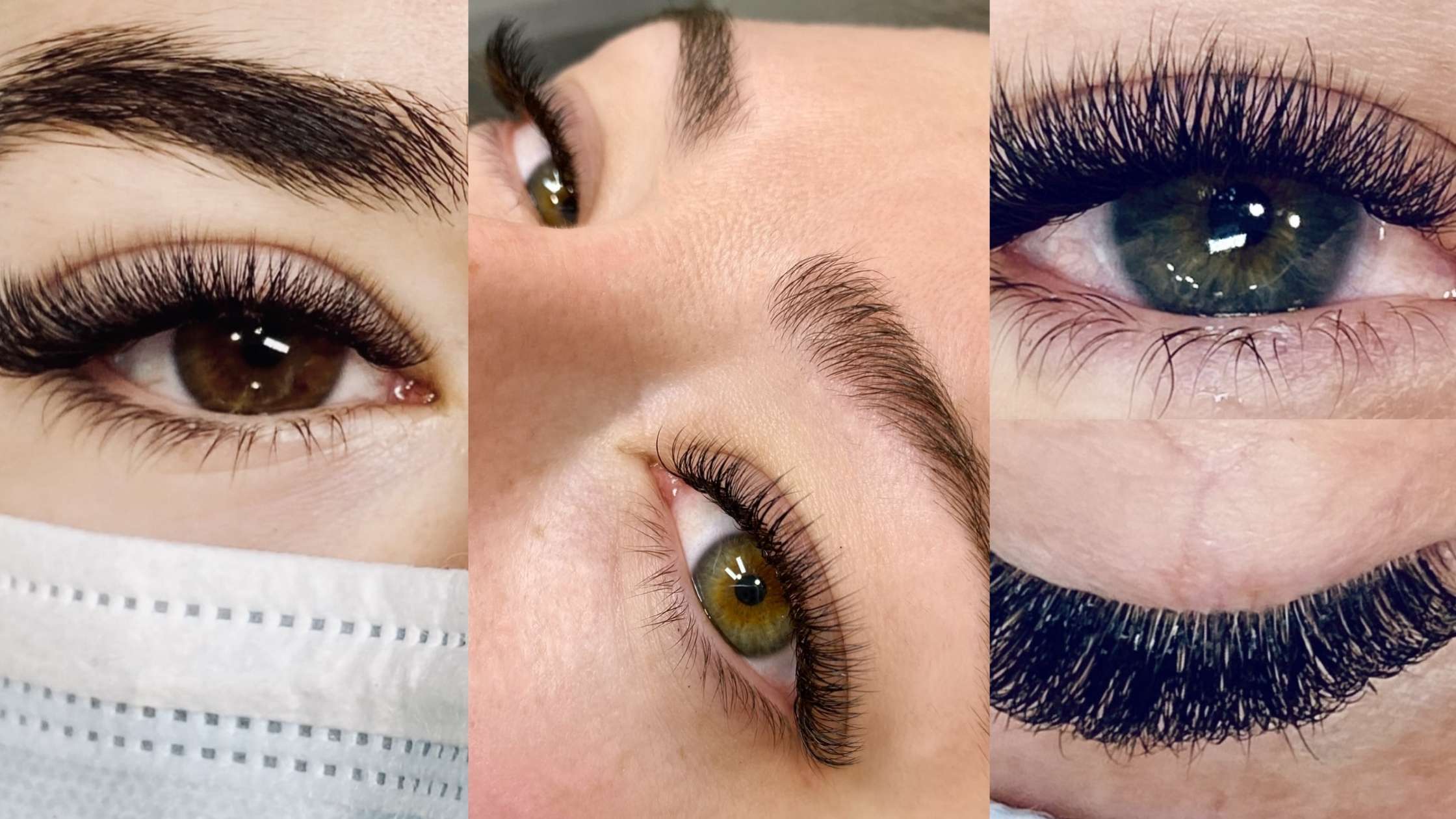 Trending eyelash extension in 2021
Most of the time, your overall makeup does not seem complete without a pair of stunning, attractive, but comfy eyelash extensions. The right pair may alter your look and give you the confident, gorgeous look you want. There is always a pair of eyelashes out there for every occasion, whether it's a night out with your girlfriends, getting glammed up for a big date, a dinner party, or just an everyday look. This is the most effective approach to improve your natural beauty and achieve that enticing glance.
Beauty manifests itself in a variety of ways. For some, it's a complete face of makeup and the most up-to-date beauty items. Others like a more subtle and natural appearance. Skincare and cosmetics, as well as brows, hair, and lashes, could all be included into this aesthetic.
Batting your lashes has always been the secret to getting what you want, especially if you have long lashes that really draw attention to your eyes. However, age has an effect on your lashes, just like it does on everything else. Although your eyelashes do not grow as long as your hair, they still have a life cycle. They fall out on a daily basis and have a far shorter life cycle than your hair.
Many women seek fuller, longer eyelashes with beauty treatments and lash extensions to fill in gaps where their natural lashes may fall off. There are numerous kinds, shapes, and types of eyelash extensions available, so how do you determine which one is best for you? Here are some of the top lash extension trends and styles for 2021!
4 of the Most Popular Lash Extension Trends for 2021
Hybrid lashes provide a broader appearance than a traditional pair. While hybrid lashes may not deliver the extreme volume that a full set would, they do combine the two.
Lash stylists may achieve a seamless look with personalization based on the shape and volume that their clients desire by using classic and volume lashes.
Many ladies struggle with filling in sparse regions of their lashes. No amount of mascara or serum can make lashes appear where they do not exist.
Volume lashes come into play in this case. Volume lashes produce a fluffy, feathered effect by attaching 2 to 8 super-fine lash extensions to a single natural lash.
If you're searching for Hollywood-style glam, these lashes are a must-have. Using the original Russian volume lash technique, stylists glue up to 5 lashes to each natural lash, extending 1 to 2 millimeters beyond the natural lash.
This procedure also enhances the lash line, making it appear as if the customer is wearing eyeliner (without actually wearing any!). Furthermore, because volume lashes are considerably lighter than traditional lash extensions, it will not necessarily harm the native lash.
Adding some flair to your lash extensions will give each customer a distinct expression. By combining lashes with different curls, diameters, and lengths, you can achieve a personalized feathery effect without making the lashes appear false. Textured, natural lashes are in, and completely symmetric lashes are out!
We're all aware of the traditional approach of adding an extension to the top lashes; the same can be said for the bottom lashes. Lashes add depth to the lower lash line, making it look more consistent with the top lash line. With the added length, the bottom lash is more defined, making the overall look more gorgeous yet natural.
As though three lash extensions were placed to your natural lash, 3D Lashes triples the thickness of volume lashes. These 3D eyelash extensions are less expensive and apply faster than standard extensions. With handmade, 3D faux mink lash, such as LA Lash, you get natural-looking lashes that can last for months with proper care. 3D lashes have been regarded as the eyelash extensions of the future.
Eyelashes in Rainbow Colors
If you haven't tried it yet, 2021 is the year to do so. The rainbow hair trend has made it all the way down to the eyelashes. This lash appearance has become a more popular and intriguing eyelash trend that many women have tried. There are several methods for achieving rainbow lashes. Color mascara, coloured lash extensions, or rainbow falsies are all options. It would make a great do-it-yourself project.
Glitter is always the greatest go-to cosmetics for the desired glitter and shine. Glitter mascara or faux glitter extensions applied to the top or bottom lash can be used to achieve the glitter eyelash effect. Using a regular mascara as a base before adding a glittering glow will help you achieve the desired glitter effect. While experimenting with this style, take care not to injure your eyes.
Let's be real. We all want to have good skin, hair, and nails. This aesthetic self-care may also be applied to lashes, which entails caring for your lashes before and after obtaining extensions, as well as taking adequate care of the extensions themselves to increase their lifespan.
You should also avoid applying mascara and oil-based makeup, as well as cleansing your lashes on a daily basis with a foamy cleanser and lash-safe makeup remover to keep your lashes looking full, natural, and lovely!
Beauty is not a one-size-fits-all idea, and customization is essential. Finding the perfect style for you can make or break your trip.
If you have been looking for a good place where you can get your eyelashes extended, then let me help you out. LashingOutStudio is the best (not only good)! Visit them now and get ready for your beautiful changeover.
They believe every client is beautiful, they're only here to enhance your beauty and boost your confidence. Their unique & handmade lashes are made to match your vibe and elevate your image which helps you Dress for success.