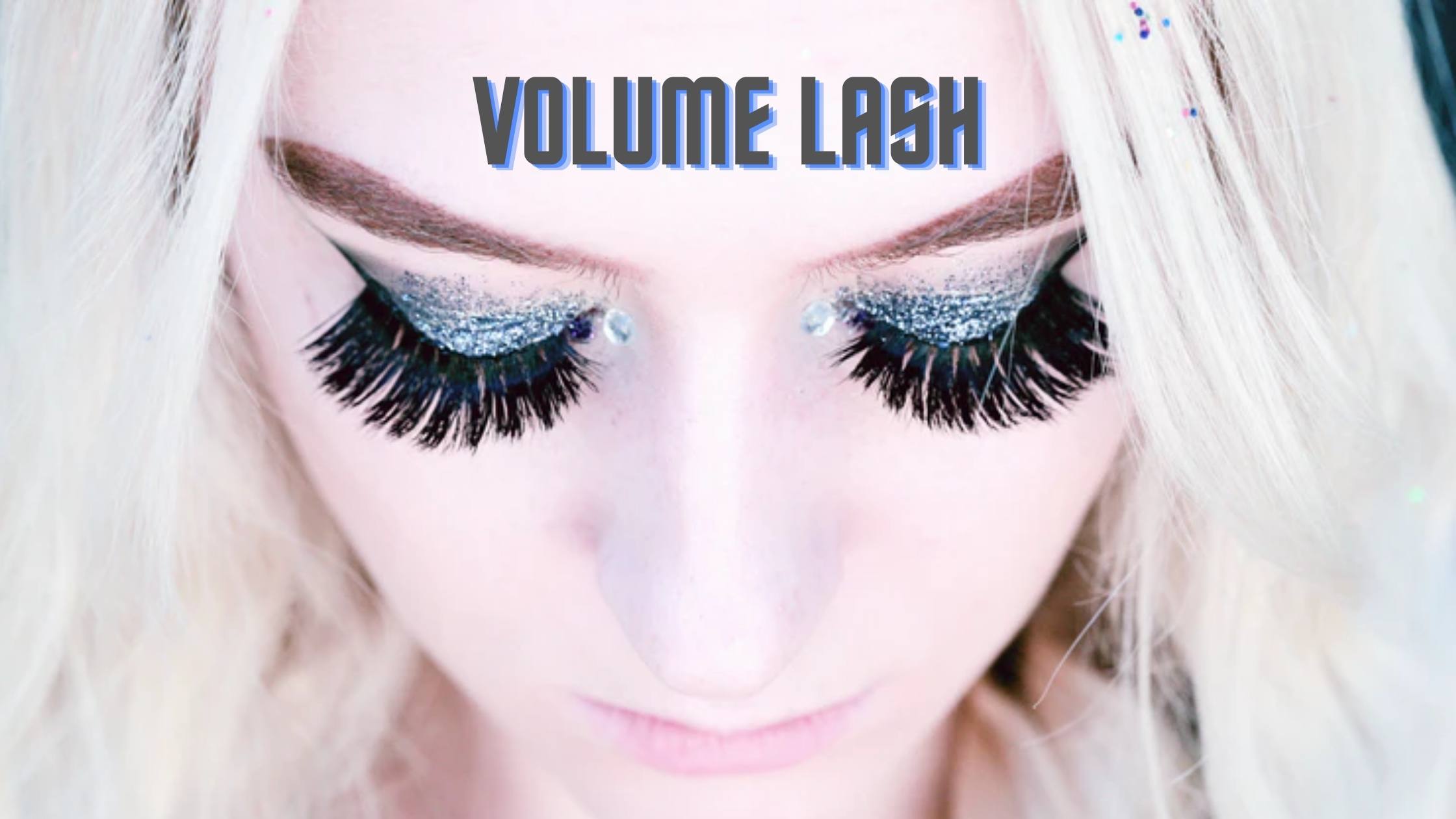 Volume lash service in Manchester
Volume lashes are created by fanning out many lash extensions and applying them to one natural lash (one to many). Volume eyelash extensions allow for a high amount of customization in order to obtain the desired look for the client. This method will result in a fuller, fluffier lash line.
The quantity of false lashes utilised to make a fan and the diameter of these false lashes are the differences between mega volume and traditional volume. A giant volume fan will utilise 6 to 16 false lashes with diameters ranging from 0.03 to 0.05 mm, whereas a volume fan will use 2 to 5 false lashes with diameters ranging from 0.05 to 0.07. Due to the utilisation of these light-weight fans with several extensions, Mega Volume provides for a denser and darker effect.
What are volume eyelash extensions, and how do you get them?
Applying handmade volume fans that are 1:3(3D) -1:7(7D) to each of your natural lashes adds length and volume. For instance, 1:3 (or 3D) indicates that our lash artist creates a fan with three lash extensions by hand and then applies it to one natural lash. The number of lashes in each volume fan is indicated by the letters 3D, 4D, 5D, 6D, and so on. 2D and 3D fans create a more natural volume look, but 7D and 8D fans create a darker, more dramatic look. As a result, you may achieve a wide range of looks, from a black, dense Russian volume lash line to a wispy, textured, and spikey strip lash look.
Our lash artists can make the lashes of your desires using a variety of lengths, curls, diameters, colours, and other factors. You can go for light, fluffy volume lashes, dark and dramatic lashes, short and sweet lashes, or a sultry cateye… The possibilities for volume lashes modification are infinite! It can take anything from 3.5 to 4 hours to finish a full volume set.
How to Calculate Volume & Weight of Lashes
The proper weight of a volume fan is determined by controlling two key variables:
What is the maximum number of extensions that can be utilised to make a fan? Dimension is also referred to as "D."
The size of the extensions that were used to make a fan.
A healthy, thick natural lash can withstand a higher volume fan than a thin natural lash. The health of your lashes should always be your top focus. Let's have a look at an example.
0.15 mm diameter classic extensions should be handled by a client with healthy natural eyelashes (only one extension on the natural lash). Using this as a starting point, the same client should be capable of handling the following volume fans:
Using 0.07 mm diameter extensions, you may create up to 3D volume fans.
0.05 mm diameter extensions can be used to create up to 7D volume fans.
Using 0.03 mm diameter extensions, up to 12D volume fans can be created.
How to Get Dense Lashes Without Hurting Your Natural Lashes
Fill the mature lashes with volume fans that are the longest and heaviest, complementing the natural lashes of the customer. Then, to complement the natural lashes, fill in the teenage lashes with shorter length and lighter weight. The design will not change as the teenage lashes mature and attain a mature length. They'll simply be replaced when the next fill comes around.
The Number of Lashes and Diameter Relationship
The number of lashes in a fan has a negative relationship with the diameter, which is unsurprising. If the number of lashes rises, the diameter must decrease to keep the weight of the fan constant. The number of lashes must decrease as the diameter grows. But how come three 0.07 mm extensions are the same as one 0.15 mm extension? What's more, how come twelve 0.03 mm extensions are the same as one 0.15 mm? Negative space is the reason!
Are you looking for a place to obtain eyelash extensions? Alternatively, find out where you can purchase volume eyelash extensions in your area. You deserve the greatest treatment at the most affordable prices when it comes to your beauty. Welcome to Lashingoutstudio,, Manchester's leading expert in lash treatments. We are a licenced Eyelash Salon that offers professional, safe, and customised treatments. You've come to the right site if you're seeking the best remedies for your lash issues. We provide a wide range of lash extensions. To plan an appointment, book online 24 hours a day, 7 days a week, or give us a call.
If you want Strip-Lash textured, bold, dark, and uber fluffy lashes, our Textured Volume set is the one for you. This is the set you've been waiting for! To maintain the fullness of this particular design, 1.5-hour fillings are required every two weeks. A full Textured Strip Lash Effect Volume set takes about 3.5 to 4 hours.
Because of the sensitivity of the lashes and the surrounding area, choosing someone who is certified to apply the lashes is quite necessary. Professionals use professional products and are appropriately educated to apply lashes without harming your natural lashes or, more crucially, your eyes. Research who you want to go to and how long they have been working as a technician, just like you would with a hairstylist. Examine before-and-after photographs, read reviews, and be certain they are licensed and lash-certified.
If you have been looking for a good place where you can get your eyelashes extended, then let me help you out. LashingOutStudio is the best (not only good)! Visit them now and get ready for your beautiful changeover.
They believe every client is beautiful, they're only here to enhance your beauty and boost your confidence. Their unique & handmade lashes are made to match your vibe and elevate your image which helps you Dress for success.