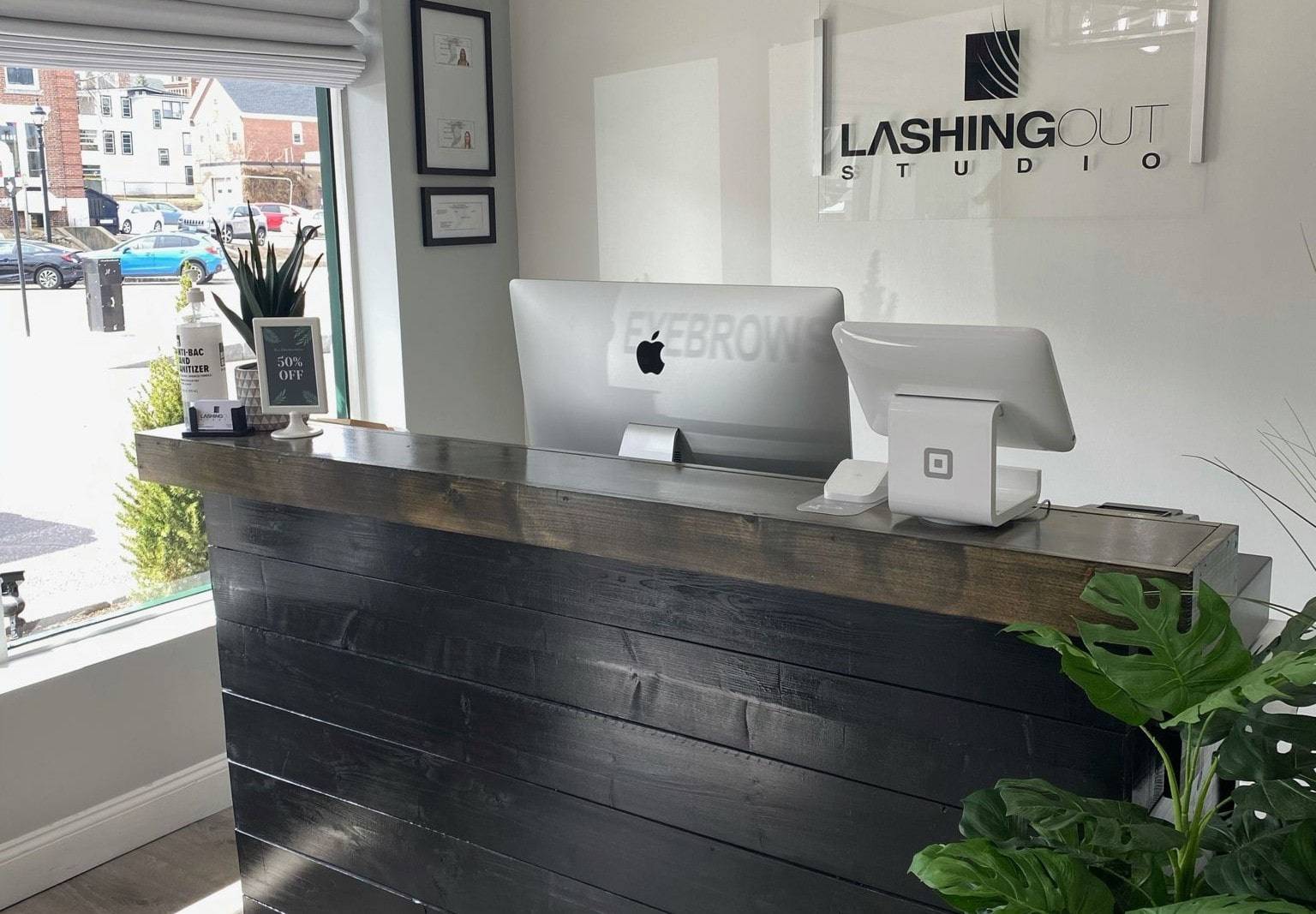 Full 1
Gorgeous Lashes,
Stunning Gaze
Unique & Handmade Lashes for your eyes

Why Lashing out Studio
We believe every client is beautiful, we're only here to enhance your beauty and boost your confidence. Our unique & handmade lashes are made to match your vibe and elevate your image which helps you Dress for success.
Learn More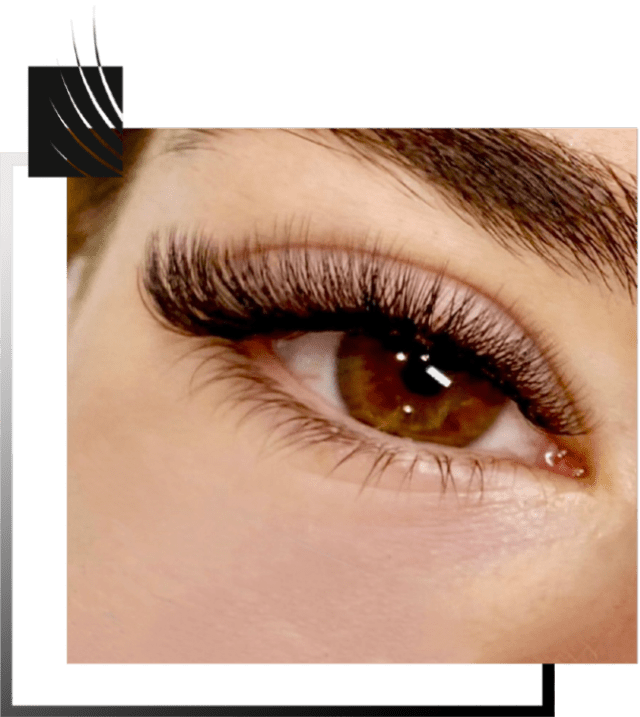 Forget your curler & mascara, save time and simplify your morning routine with lash extensions!
Learn More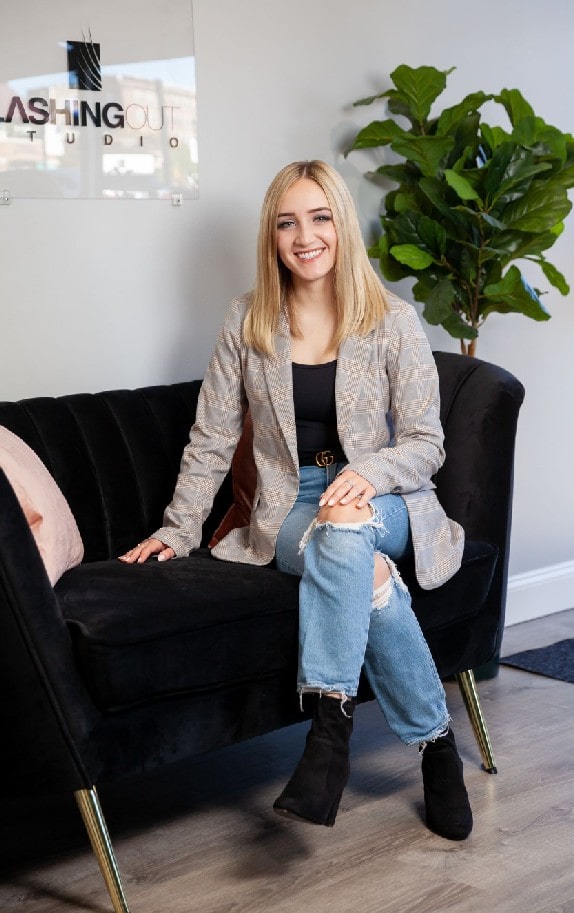 Brianna Ash, Owner & Founder of the Studio, is a licensed Esthetician from Empire Beauty School. She holds multiple certifications from the world's top trainers in the Lash Industry. She's trained extensively in classic, hybrid, Russian volume, mega volume and specialty lash curl techniques as well. She believes in offering a fully customizable approach. While providing her clients with the latest techniques & trends, she proudly customizes lashes for her clientele. Brianna also enjoys creating beautifully shaped & tinted eyebrows at The Brow Bar.
Learn More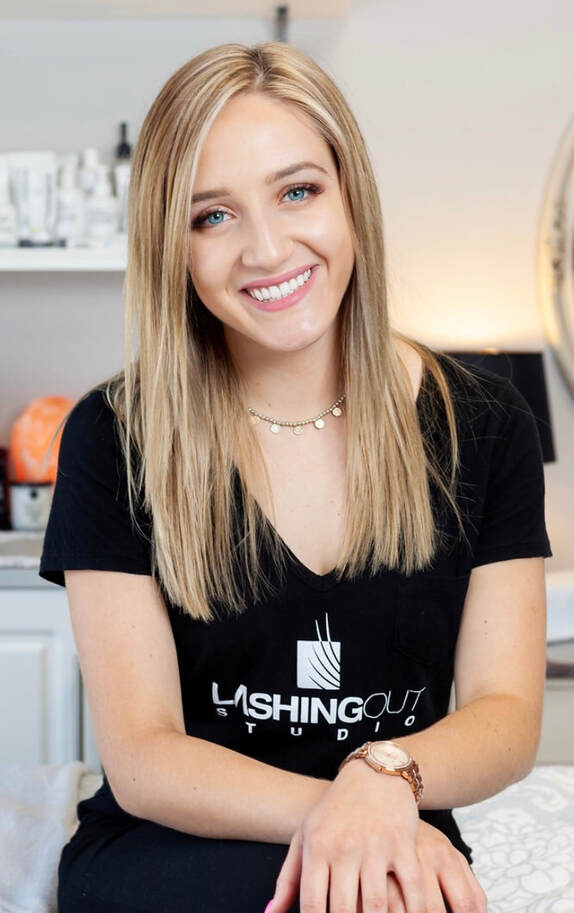 Cleanliness, Professionalism, Punctuality, Quality, Value
I love Lashing Out Studio!! I've been going there to get my lashes done for about 6 months now. I love my lashes and definitely recommend this studio. I drive an hour there just to get them done. It's always so clean, the girls there are always friendly and professional! I also get my eyebrows done there and they always come out looking great!
Very Supportive
Lashing Out Studio is the absolute BEST! Brianna has done an amazing job making it such a beautiful, clean, and relaxing environment for her clients. Both her and Megan are not only friendly and personable they are truly passionate about what they do and this is why they excel at it. My lashes are gorgeous every time and i get compliments constantly. I honestly look forward to my appointments every few weeks and do not mind the hour drive each way. I recommend Lashing Out Studio to everyone I know!!
It's Profefssional
If you want the BEST of the BEST, Lashing Out Studio is the place to go! I've been going to Briana for 2 years now and it's been nothing but the best experience I've ever had! The entire place has always been clean, calm, and a safe place to relax while getting beautified! Briana and her staff are always extremely professional and they always welcome you with a warm smile and cheerful greeting! I highly recommend Lashing Out Studio to everyone! 10/10 🙌🏼!
Absolutely Amazing
I have nothing but good things to say about this studio and Brianna! She has been doing my lashes for over 2 years now, and every time I walk out after my appointment I feel so confident and beautiful! Brianna is great at her craft, but more importantly she creates a bond and friendship with each of her clients! I recommend lashing out studio to everyone I know!!
WE USE PRODUCTS OF THE BEST BRANDS ONLY